Discover Montréal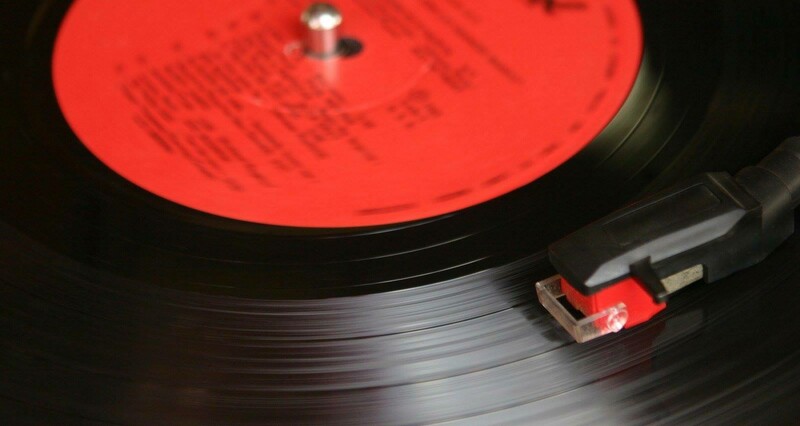 Tourism tips

We have compiled a selection of special offers and useful tips for your stay in Montréal. For even more assistance and information, visit Tourisme Montréal's general website and accommodation site, and have a look at Québec's official tourism page. We also encourage you to subscribe to Tourisme Montréal's newsletter.
Air Canada offers a 15% discount on all flights headed to Montréal during the Festival : learn more about the offer on our Travelling to Montréal page.

Finally, our partner Petit Fûté offers you the digital version of their Montréal guide with the code 2GN8TF.
Click here to download it for free

Read more about our tourism partners down below and discover the special offers offered for you during the festival.
Enjoy our beautiful city!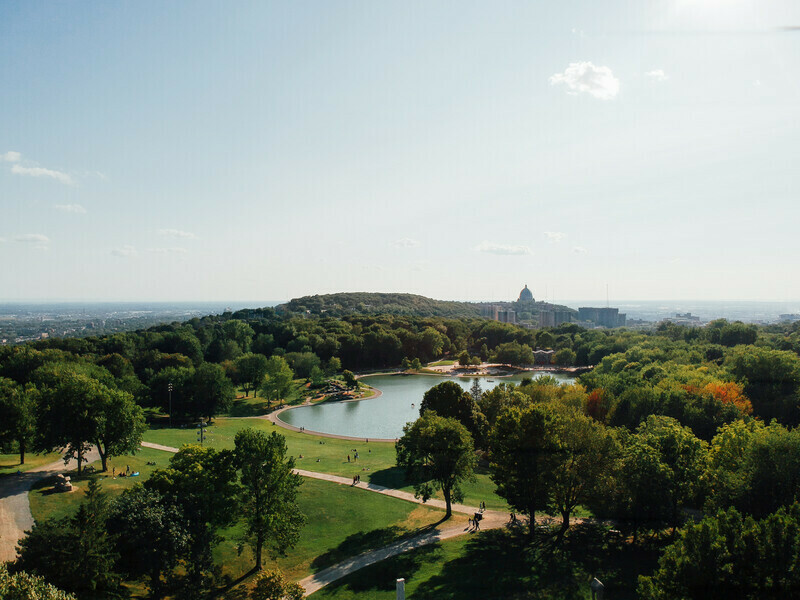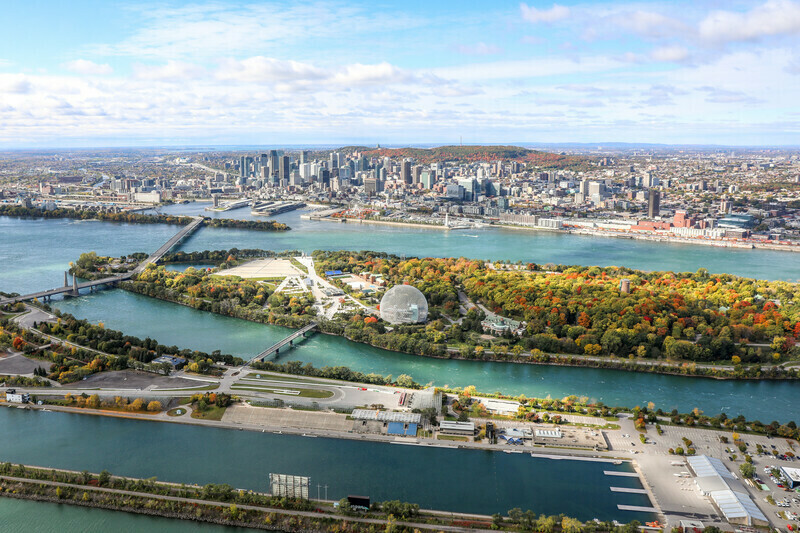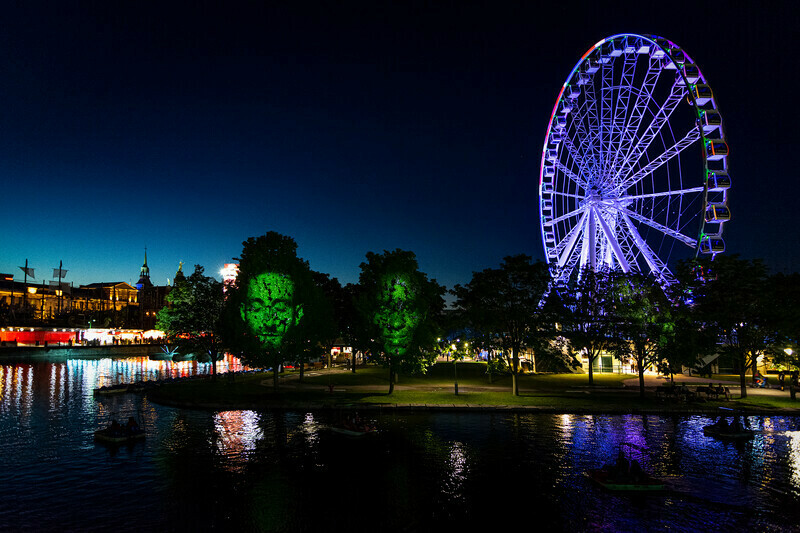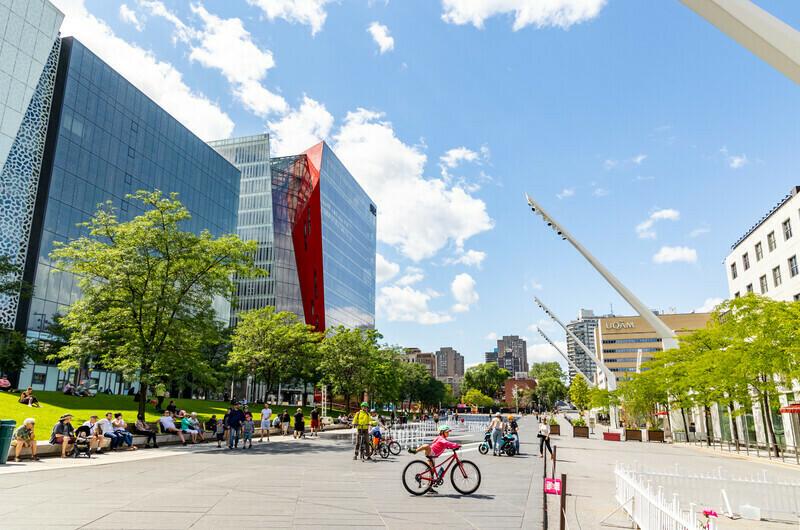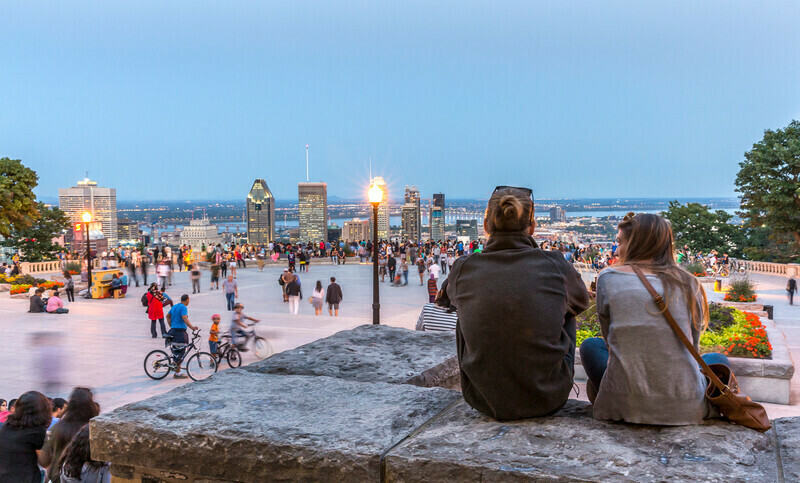 Photo credit in the following order: Alison Slattery, Jean François Savaria, Freddy Arciniegas, Eva Blue

Accommodations
Hotel Monville
Hotel Monville is a unique and modern hotel, with the latest in technology, thanks to its robot and check in touch terminals. Its large floor-to-ceiling windows in all rooms give an exceptional view of the city of Montréal, while offering the comfort you need. It is a luxurious hotel offering many services and a memorable experience, thanks to its terrace on the 20th floor, bar, and restaurant Gourmet Monville!
SPECIAL OFFER FOR MUTEK FESTIVAL-GOERS:199$ per night in a standard room at all times:
Click here
Hampton by Hilton
Hampton Inn is just half a kilometer from the Montréal Convention Center in the heart of downtown. The hotel is surrounded by restaurants, government offices, museums, theaters, and historic attractions. Subway and bus stations are within three blocks, and just off A-720. The rooftop terrace and expansive meeting spaces are ideal for Montréal events.
Click here
Saintlo Montréal
Youth hostel with cute red awnings: our hostel in the heart of downtown. Free breakfast every morning in their cozy café that transforms into a bar at night. Digital nomads can enjoy the super well-designed coworking spaces. The hostel also organize activities like pub crawls so you can get social.
A hop away from the metro, stores and shops, Concordia University, daring art exhibitions, the Musée des Beaux-arts and a 14-km path along the Lachine Canal.
SPECIAL OFFER FOR MUTEK FESTIVAL-GOERS:
Get 10% off all room rates during the festival with the code MUTEK
Click here
Record Shop
Atom heart, alternative music
Record store established in 1999, specialized in electronic and independent music.
Contact: (514) 843-8484
SPECIAL OFFER FOR MUTEK FESTIVAL-GOERS:
10% discount from Monday, August 22 to Sunday, August 28, 2022
Click here
La Rama Records
Essential meeting joint for DJs and other music lovers where having a coffee is also an option. El disco es cultura!
Contact: (514) 769-2966
SPECIAL OFFER FOR MUTEK FESTIVAL-GOERS:
10% discount from Monday, August 22 to Sunday, August 28, 2022
Click here
Cultural Activities
PHI Centre
Discover all of PHI's exhibitions, starting at the PHI Centre where you'll experience
Horizons VR
, a selection of the best virtual reality pieces,
Heaven's Gate
, an immersive experience by
Marco Brambilla
, and the free exhibition
INVERSE
.
With
Pathway 3
, you also have the option of adding a visit to the PHI Foundation to access two installations by
Yayoi Kusama
— the
Infinity Mirrored Rooms
— on the date and time of your choice, depending on availability.
SPECIAL OFFER FOR MUTEK FESTIVAL-GOERS:
20% discount on Pathway 3 from Monday, August 22 to Sunday, August 28, 2022
Click here
Musée d'art contemporain de Montréal
Credit: MIKA ROTTENBERG. Spaghetti Blockchain (video still), 2019. ©Mika Rottenberg. Courtesy the artist and Hauser & Wirth.
Born in Buenos Aires, Argentina, artist
Mika Rottenberg
lives and works in New York. The MAC plunges you into an immersive exhibition of this artist where unusual sculptural objects and humorous videos will surprise and amuse you… and, above all, make you think.
Mika Rottenberg
's visually overwhelming and highly colourful works highlight the interactions between labour, economics, and the production of value, and the ways in which our emotional relationships are increasingly monetized. Using seduction, humour, and subversion, the artist weaves together fictionalized documentary elements that reflect the real-life conditions of global systems.
SPECIAL OFFER FOR MUTEK FESTIVAL-GOERS:
2 for 1 from Monday, August 22 to Sunday, August 28, 2022
Click here