FAQ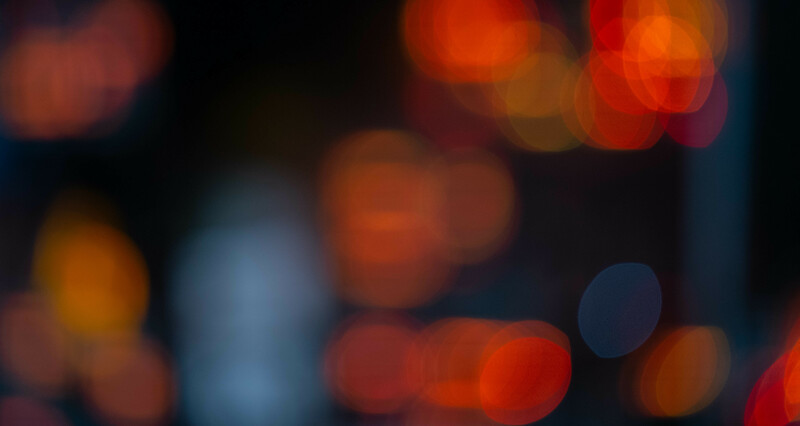 FAQ
What is MUTEK?
What is MUTEK?
MUTEK is a festival, conference, and gathering of minds and audiences dedicated to digital art and electronic music since 2000. The event takes place each year across several venues at the end of the summer in vibrant Montréal, exhibiting forms of digital creativity and curating conversations around them. There are a range of free, paying, in-person and online programs to choose from, designed to suit different tastes and atmospheres.
What is happening for MUTEK Festival 2022?
MUTEK Festival is taking place from August 23 to 28, presenting over 100 performances over 6 days and across 4 different venues in Montreal's Quartier des spectacles, each space hosting a different type of programming. The event series are:
Expérience
Free outdoor stage celebrating eclectic musical styles. Every day from 5pm to 11pm at Esplanade tranquille.
A/Visions
Sensory and large-scale audiovisual creations that merge image, sound and technology. From 7pm at Théâtre Maisonneuve on Friday 26th and Saturday 27th.
Nocturne
Festive, rhythmic forms of electronic music with an immersive scenography. From 9 or 10pm at MTelus and Société des arts technologiques [SAT] every night from Wednesday 24th to Sunday 28th.
Play
Play: Digital creations that highlight the experimental and playful character of contemporary artists. From 10pm at Société des arts technologiques [SAT] on Thursday 25th, Friday 26th, and Saturday 27th.
Special event
Max Cooper & Architecture Social Club presents Aether. From 9pm at MTelus on Tuesday 24th.
What is the MUTEK Forum?

MUTEK Forum is the professional section of MUTEK Festival, presenting a variety of conversations, workshops and activities dedicated to feed and inform curiosity about the digital arts industry.
It takes place from August 23 to 26, 2022 at Agora Hydro-Québec du Cœur des sciences de l'UQAM. All of the Forum's programming will be available mid-June.

What is the MUTEK Virtual Platform?
Developed during our virtual shift in 2020, the
virtual.mutek.org
virtual platform is an immersive site hosting performances, interactive digital artwork, educational content, and of course, music! The platform is open year round, featuring a selection of content from MUTEK's archives. It is available during festivals with special programming.
The virtual platform will feature a variety of past shows, panels and sets that hint at the performances and themes of MUTEK 2022 starting from July 1st.
Tune in starting August 9th to enjoy the virtual festival content, including exclusive performances and an interactive gallery.
Ticketing
How much is a ticket?
Ticket prices vary according to the ticket type and amount of events included. Please check our box office for up-to-date prices.
Box office
How many tickets can I buy?
Group Passes are available for a 15% discount when purchasing at least 5 Passports or 5 Weekend Passes.
Do you offer a student discount?
Yes, we offer a 15% discount on Passports and Weekend Passes for students. Please check our Box Office for more information:
Can I get a refund?
All sales are final.
Can I buy my passes through a reseller?
We have no official reseller, therefore, we strongly recommend buying passes through our secure portal:
Buy passports
Working/Volunteering for MUTEK
Can I work/volunteer for MUTEK??
We are always looking for volunteers around the time of the festival, please get in touch with us at :
Benevolats@mutek.org
If you're interested in a career at MUTEK, you can always check our job page for updates here:
Jobs
Do you offer internships?
Yes, please
check our jobs page
and social media to keep up to date on postings throughout the year.
Programming
What happens if an artist cancels their performance at the festival?
All scheduled performances at the festival, including those of headlining artists, are subject to change or cancellation without notice. No refunds will be given for such changes or cancellations.
Accessibility & Services
Is MUTEK Festival accessible for people with disabilities?
Yes, all of MUTEK's events are accessible to people with disabilities. A page detailing all of the accessibility information is available on our venue pages.
Please feel free to get in touch with us at
info@mutek.org
for any further questions or special accommodations.
Is the MUTEK Festival an all-ages event?
The outdoor stage Esplanade Tranquille, MTelus and Theatre Maisonneuve is an all-ages space. The Society for Arts and Technology has an 18+ policy.
Can I bring my dog?
Animals (except for Service Animals) are not permitted in our indoor venues. However, animals are permitted at our outdoor stage.
Press/PR
How can media and photographers get accredited for MUTEK? Please contact info
Please check out our
media page
for information on media accreditation.
Safety & Sanitary Measures
Do I need to be double/triple vaccinated to attend a MUTEK event?
All of our Covid regulations will be in accordance with the current government guidelines at the time of the festival. Please check back regularly for updates.
Do I need to have a vaccine passport to attend the festival?
Currently, we do not require vaccine passports for MUTEK events, however, if government guidelines change we will update our policies accordingly.
Do I need to inform MUTEK if I test positive for Covid-19 after/during the festival?
MUTEK will enforce all of the measures and recommendations put in place by the Ministère de la Santé et des Services Sociaux du Québec and the CNESST to offer a safe, secure event space for its workers and concertgoers. All effective sanitary, disinfection, and social distancing measures will be in place.
Please do not come to the venue if you present any symptoms of COVID-19 (cough, fever, breathing difficulties, extreme fatigue, sudden loss of smell/taste, etc), or if you have recently been in contact with someone who has received a positive COVID-19 test result or is suspected to have COVID-19. For assistance, contact the box office at xxx@mutek.org
MUTEK reserves the right to refuse access to any person who does not respect the safety and sanitary measures.
If you have attended a MUTEK event and test positive for COVID-19 afterwards, please let us know anonymously at
info@mutek.org
so we may take measures to enhance the safety of our audience.
Do I need to wear a mask during the festival?
In accordance with government regulations masks will not be mandatory at indoor or outdoor events. However, we do advise trying to maintain social distancing measures as and when possible.
Wellness, safety and experiences
I have a complaint, who can I speak to?
Please get in contact with us at
info@mutek.org
.
I have witnessed a form of harassment or abuse during MUTEK Festival. Who can I speak to?
Some of our staff members are trained in crisis response, equity and anti-harassment. Please contact
tgiboudeaux@mutek.org
, we are ready to listen and accompany you.
Sustainability
Does MUTEK have a sustainability policy?
We have a sustainability policy that covers waste management, ethical purchasing, and social sustainability among others. We're always learning - to find out more about our actions on our
environmental responsibility page
.