MUTEK Network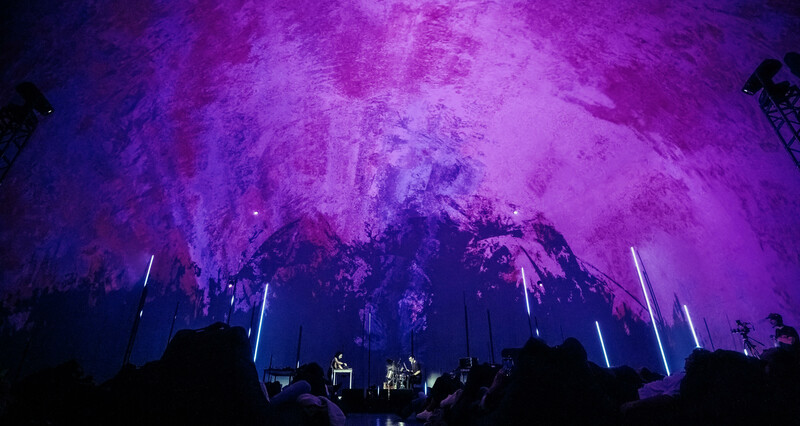 MUTEK Network
MUTEK is a not-for-profit organization dedicated to the dissemination and development of digital creativity in sound, music, and audio-visual art. Its mandate is to provide a platform for the most original and visionary artists currently working in their fields, with the intent of providing an outlet of initiation and discovery for the audiences we seek to develop.

MUTEK's principal activity is the annual presentation of its namesake festival, which has taken place in Montreal since 2000. Since its first edition, the MUTEK festival has distinguished itself as an international rendezvous for original and avant-garde programming. In terms of content, the festival's range strives to be diverse, with interests in both the experimental and the playful sides of digital creativity. MUTEK's programming intends to create a sonic space that can support innovation in new electronic music and digital art. This is a world of constant evolution and incessant refinement – the "MU" in MUTEK refers consciously to the notion of "mutation"

Over the years, the MUTEK festival has presented a considerable number of renowned artists while simultaneously providing an important showcase for up-and-coming talent. Each edition offers a notable array of Canadian, North American, and even international premieres. The festival provides an open, inviting environment that encourages rewarding exchanges between artists, professionals, and the public; MUTEK is a point of convergence, drawing participants from all over the world to profit from a context of active discovery. Many of the festival's participants have gained concrete and positive opportunities from their involvement with MUTEK.
Always looking to maintain and develop its pertinence within its chosen community, from early on MUTEK has strived to expand its sphere of activities beyond the core festival. These initiatives have multiplied since 2002, both in Montreal and on the international scene: showcases, tours, and international editions of the festival, not to mention a record label.

A MUTEK network exists today, with ramifications in North America, South America, Asia and Europe, which provides an essential platform to promote and explore wide-ranging artistic content, all the while reflecting a cultural effervescence that is both real and global.