Mission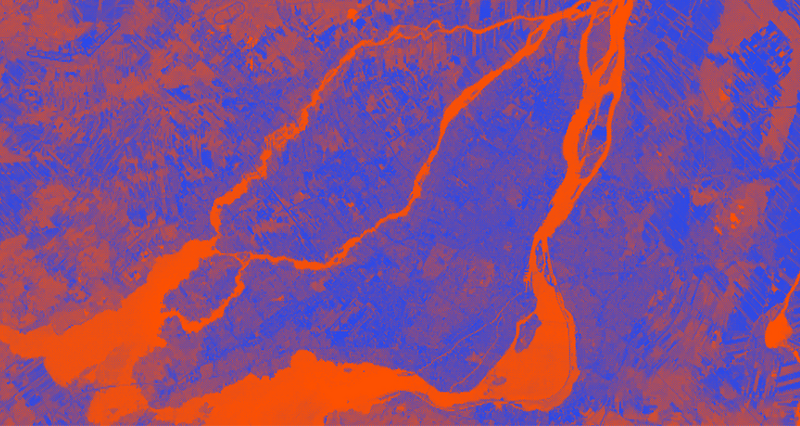 Mandat​e
Launched in the year 2000, MUTEK is dedicating itself to the presentation of live electronic music and real-time audiovisual performance, making it one of the rare outlets in North America for such innovations. After 20 years, the festival's future-seeking mandate has matured—and while the promise has in many ways caught up with the present—its commitment to the ongoing mutations and variations of contemporary digital creativity remain, with its eyes and ears still fixated on what comes next.
The festival extends now to 6 days and nights—and integrates the professional Forum into the architecture of the week to enrich conversations and encounters with current technologically driven practices and philosophies. Plugged into a global circuit since inception, creating an international rendezvous for artists and publics alike, the festival thrives on creating a context for discovery and exchange. Faithful to its values of inclusion and accessibility, MUTEK is committed to a more equitable and representative programming of all diversities, in particular through the Amplify initiative.
It also magnifies Montréal, not just as its urban backdrop, but as the source of so much of its creative soul; the local is always elevated in dialogue with exceptional artists from around the world.
MUTEK has built a unique model over the years that has proven seductively exportable. Tentacles stretch across 4 continents, to 6 other cities now, with each satellite adapting the festival's template of values as a means to inspire new ways of engaging with the richness of electronic and digital artistry.

In the media
For almost two decades the festival has established itself as a global landing site—and watering hole—for some of the most forward-thinking experiments and explorations into the intersection of electronic music and digital art. - A.side (October 2019)
By confronting both adoring crowds and chance passersby with hometown artists, the festival made a strong statement about the close relationship electronic music has with urban life - MusicWorks (October 2019)
It's an understatement to say that MUTEK played an important role in Montreal's electronic scene through the years and it's not overstating when I praise MUTEK for the reputation it gave us world-wide. - Montreal Times (September 2019)
From daytime workshops and panels to immersive experiences and late-night club excursions, MUTEK Montreal captured the collective imagination of innovators from a range of fields including algorithmic music, musical AI, and audiovisual experiences. - Splice (September 2019)
This is MUTEK's strength: mixing the established with the vanguard and transforming a traditional event into something unexpected. - Cool Hunting (August 2019)
MUTEK is a thoughtful fest, and after affiliating itself with the international initiative Amplify last year, achieved gender parity for the first time. This emphasis on the role of women and non-binary artists is not only reflected in the industry components of MUTEK, but also in the broader line-up. - Cult Montréal (Auguest 2019)
A feast of provocative and boundary-pushing electronic music. [...] A longtime proponent of diversity, the festival had a particularly strong showing of female talent in 2018. - Resident Advisor (August 2018)

In a few numbers
820,000 festival goers around the world including 467,000 in Montreal since its creation
2,500 performances in the network representing over 500 world premieres
1,105 artists supported in Montreal including 578 Quebecers and Canadians and 527 from other countries
150 events in 49 cities and 22 different countries
Over 1,000 collaborations with cultural institutions and festivals
Prizes and awards
Order of Arts and Letters Conseil des arts et des lettres du Québec 2021
Cultural Manager - Arts Management Chair Carmelle & Rémi-Marcoux 2021
NUMIX Tribute Award by XN Québec 2021
35th Grand Prix du Conseil des Arts de Montréal 2020
Prix Distinction of Tourisme Montréal 2020 (finalist)
Coup de Coeur du Jury 2015 - Prix Ulysse (Tourisme Montréal)
Grand Prix Grafika 2012
Concours Boomerang 2011 and 2012
Coupe International Design + Image Award 2011
Applied Arts Awards 2011
25th Grand Prix du Conseil des Arts de Montréal 2010
Golden Award Grand Prix Tourisme Québec 2009
Les Vivats 2021